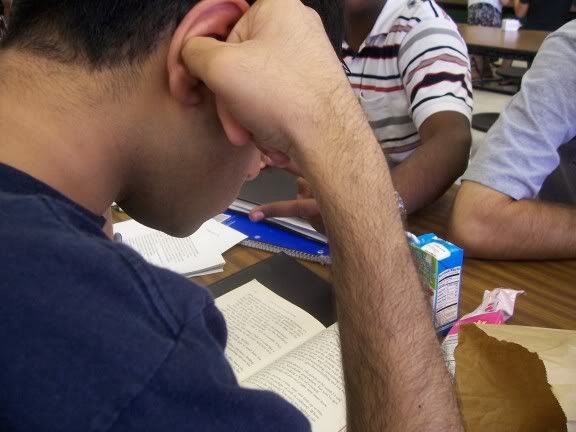 Great speculation exists about next school year's enrollment in private school. With the economy hurting and people losing employment, certain items in the household budget are having to take a hit. Among them – possibly – education.
A good friend of mine has been sending her daughter to private school since she was in preschool. She's going to be entering the second grade next year, and the plans were to continue sending her to this school – at least for a while – at a tune of $800 plus per month.
My friend's husband lost his job with a large company with whom he had been working for at least 15 years. Now they are living on one income – hers. Among cuts in the home? Private school. Next year her daughter will begin attending public school.
They are not the only ones making this decision. Seems numbers are down in many areas. Pinellas County, Florida, for instance, saw a drop of nearly 10% in the 2006-2007 school year and a 20% drop from its peak enrollment period in 2004. Hawaii private schools noted drops as well, at 2.3% in the 2008-2009 school year. A poor economy, fewer children, and transitions in and out of the states can be blamed for this decrease.
As a former public school teacher and the mother of two daughters who will attend public school, I have to wonder what will this mean for our already strapped public school system.
Will we see more funds being delegated to our classrooms because of the increase in children attending public school? (But from where will these funds come?)
Does this mean that teachers will not have to worry so much about job security due to increasing enrollment numbers (not the case in one school I know, where teachers have been 'warned' and 'put on notice' that their jobs may not be there next year) or will it mean overcrowded classrooms.
Will more money go into the classroom for supplies, books, and training? Or will we have to continue to do without – only more so?
The problem with the recession is, of course, that it isn't going away anytime soon (at least not before the next school year). So while people drop out of private school and move into public school, we are still facing fewer monies in property taxes with potentially more children moving into the public school system.
What will happen in the next few years?
I guess, like with everything, we will have to wait and see. In the meantime, what is it that we can do as parents to ensure our schools continue on with great programs like art and music, with intensive college prep classes, with excellent teachers and enough supplies to go around? Ideas and suggestions?
For one – volunteer if you can. Get in there and work in a classroom, even if it is not your child's. You are giving other children a chance to learn – it is tough as a teacher to do it all alone.