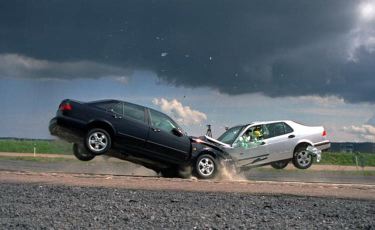 As expected, Toyota is doing its best to counter current events with the requisite commercials and press releases asking for forgiveness and promising change.  Here is their You Tube Channel
Unlike BP, Toyota stumbled into their mess already having hundreds of millions of devoted fans around the world. I know numerous families who have driven Toyotas, generation after generation.
So here's kind of a crazy idea.  In order to put 2010 behind them, what if they put it all ahead of them, forever? 
If Toyota really wants to overcome this brand disaster, then let's see them change their mission, values and messaging to say that they intend to become known for having the safest cars in the world. 
They should issue a challenge to Saab.  In 2018, they will stage a Coke-Pepsi challenge for the title of world's safest car. Even if they don't win, they will have definitely changed their image and become the Avis of safe cars.