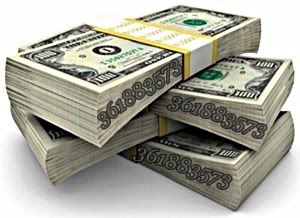 If you are in business for yourself right now, you may have discovered a dip in clients over the past six months to one year.
In my company, not only have I seen the number of clients obtaining web design lull, but I've also noticed that those who do come to me for services are seeking lower cost alternatives to the traditional full blown, thousand dollar and up site – which I can totally understand.
Being in business for yourself is tough these days, and we are all looking at ways in which we can save some money. 
For me, this has included cutting back on updating my software and materials used for web development. When once I would upgrade each year to better equipment or newer material, this year I'll be using the same equipment as last.
When I do need something now, I don't run out and buy it without shopping around first. I check out what it would cost online, on Amazon, and also in the store. Once I have compared, I then make the purchase. I find many times that free shipping on Amazon is much cheaper than running around town and finding the item at a store.
I once used more contract workers to help out with projects. The cost for their services meant I could move a bit more quickly on other projects. Now, though, with business down, I've spent more time training myself to do some of those tasks and have been working on projects on my own in an effort to save a few dollars here and there. I've learned a lot, and I'm enjoying it; but if business were to pick up, I would definitely return to contract workers.
I recently asked other small business owners to share some of their cost-saving tips, and these great ideas are what were shared with me. I hope that they can be used in your business, too, as you look for ways to save money during the recession.
Traci Bild, author of 7 Steps to
Successful Selling and owner of Dynamic Performance, a national sales
training company and consulting firm,suggests hiring a virtual assistant to do tasks that might have been accomplished at one time by full-time employees.
Traci, who has been using virtual assistants (VAs) in her company for a while now, lists numerous benefits to a VA, including:
No payload taxes
Paying a flat fee for work done; work is logged, so the pay is being given only for work done and not for down time as well, saving Bild money
The company she uses for hiring VAs does the training and hiring of employees, and if Bild has an issue she goes to the company rather than the employee; the company handles the problems
Other benefits include: a business owner does not have to pay additional money, such as insurance, for employees; the company owner only has to hire someone for work that needs to be done, meaning that additional hours are not billed for 'stagnant' time; the owner does not have to deal with all the extra time spent on employees, such as training and managing and evaluating.