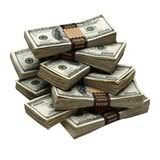 Being careful of expenses during this time is important. Lately I've had a few friends ask how we do this, as they know I am relatively cheap, I mean, frugal!
I know this can be a difficulty for those without a really organized method for figuring out what is being spent each month on groceries, extras and bills. Yet it is a necessity if you want to take charge of your finances and you want to know what is really going out (some people prefer not to know, but honestly, this is what gets you in trouble!)
I recently had dinner with a girlfriend who told me that she and her husband were trying to get more organized in the way of finances. She said they had saved receipts for a month and then were planning to input the receipts on the computer in a spreadsheet to figure out where their money was going.
Guess what? It never happened.
Saving receipts can be a time consuming and frustrating chore, and most of the time you become so overwhelmed by the vast number of receipts that you just give up before actually doing the work required to track your money.
I have three tips for the way that my husband and I remain organized when it comes to what we are spending. Using these tips we are able to:


track all money spent on groceries, gas and other items each month


track all money spent on fun activities and things for ourselves


watch where our money goes so we can make adjustments as needed
First, we use only two credit cards: one for gas and groceries, one for 'others.' The grocery and gas card contains every penny spent on food in the store and on gas for the car. We never pay cash for these items (unless there is a 'special' case like the farmers market, which doesn't take credit).
Secondly, our second credit card we use for other items, such as new shoes for the kids, diapers, wipes, and at times products like paper towels that we may need above and beyond our grocery bill each month.
Tip: Only charge what you can pay off at the end of the month. We never, ever leave a balance hanging. Interest rates will eat you up if you do!
Next, we each take an 'allowance', which is the same amount of money each month. This allowance can be spent on whatever we want, but when it runs out, we are done. So we may go to breakfast a few times, purchase a new shirt or socks, pay for a movie rental, or take the family out for ice cream. We use this money as our monthly spending money. When we are at a balance of zero in our wallet, then we wait until the next month rolls around before we fill it up again.
Just these three things have made a considerable difference in what we spend and how we spend. Being able to 'see' where the money goes without having the nuisance of eighty five receipts is a huge help. Taking out one chunk of money as play money each month rather than hitting up the ATM fifty times in a thirty day period really shows us how much we are spending – and it makes us stop spending when the money runs out. Also, we don't have the problem of forgetting to add a debit into our checking account: hence, ending up with a balance that is not 'true' because something has been forgotten.