Many would say that the "free market" is natural selection at its most sublime. The business best suited to survive, will. If you minimize regulations and taxes, you level the playing field, setting the stage for a truly free market.
A significant percentage of Free Market advocates also insist only Creation be taught in schools. So Evolution for money but Creation for the world?   God it…
I'm not saying anyone is wrong. Everyone is as entitled to have their beliefs as I am to analyze them — ideally using logic, research and an open mind.  That's America at its finest. Don't believe me? Read on.
A number of years ago Larry Flynt, infamous pornographer and valiant defender of First Amendment rights, proposed opening a Hustler Store in Tempe, AZ. Once home to a Red Lobster and then a sports bar, this high visibility piece of real estate stood empty.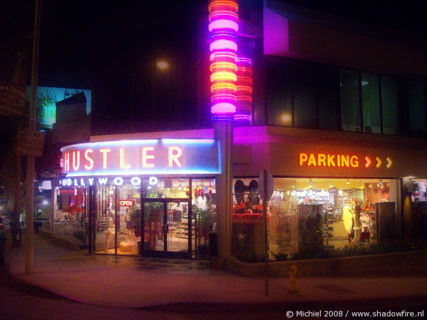 Tempe is a fairly diverse, somewhat liberal community filled with empty-nesters, early retirees, academics and a smattering of families.  Walking around its quiet, tree-lined streets, you'd never know you were in AZ or that it is home to Arizona State University, one of the largest schools in the world. Tempe was as logical a location for the Hustler brand as anywhere in metro Phoenix. 
Not surprisingly, a very vocal group huffed and puffed that such a store should not exist in their neighborhood, or "NIMBY" for you old schoolers. Naturally, "Family Values" was their honorary battle cry.
Much to the protestors' chagrin, retail statutes for just such a scenario stood in their way. So long as 70% of Hustler's merchandise was NOT Hustler-esque in nature, the lease could be signed.
Using an admittedly flimsy application of the transitive property, my question is, shouldn't the anti-Hustler camp have actually supported the business based on free market theory?
I am not judging the protestors "right" or "wrong." This blog is about what uncanny arbiters of commerce they proved to be. Three years later Hustler closed it doors.  What do you think is there now? Sunrise Pre-Schools.  Yep.
Maybe business isn't a free market. Maybe it's more of an Ironic Market.