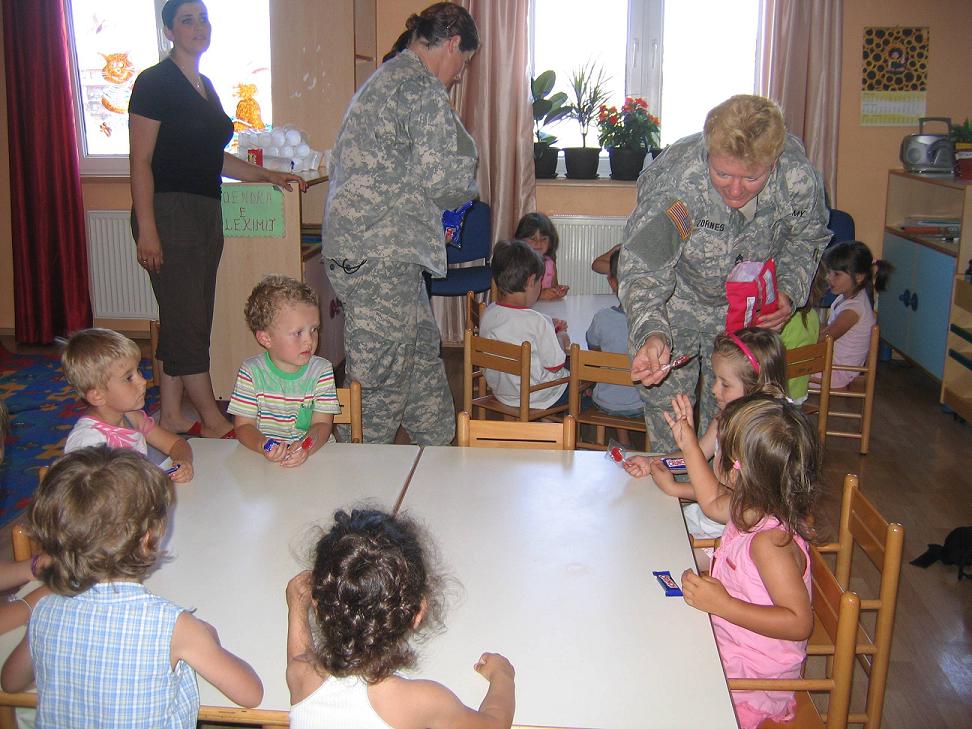 These are some of the nearly 100 orphans in several orphanages in Kosovo, Serbia adopted by Big Sarge and the men and women of his Mississippi National Guard unit. The kids are in critical need of warm clothing; most have only the clothes on their backs. Snowfalls are frequent in Kosovo during the winter and the average temperature hovers just above freezing. Of course, if that's the average, then you know many days and nights are much colder than that.
You can find a list of the things they need most at the Operation Santa Sarge Web site.  Even if your donation doesn't make it before Christmas, it will still be appreciated.
By the way, you'll need to complete a customs declaration form which requires you to list the contents of the package. From experience, here's what I recommend. First go to the post office or your favorite shipping company and get the form and one of the flat rectangular boxes designed to ship to military personnnel overseas. Then fill it up with the items you decide to donate. The advantage of donating things for younger kids, including infants, is that you can really pack a lot in those boxes.
Feel free to forward this on to others you think might be interested in helping. Like I said, it'll be appreciated even if your gift arrives after Christmas.
Regards,
Glenn
Update: Sarge had to shut down the web site. It seems that the APO mail system used by the military was overwhelmed by hundreds of packages. He's currently working with Civilian Affairs to see if an alternate address can be used. Please don't send anything to his APO address.